Council to discuss e-cig regulations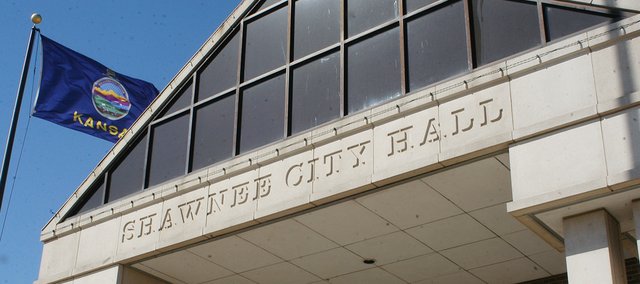 The council will consider changes to vape store regulations at a couple upcoming meetings.
At its next city council meeting, it is expected to vote on an ordinance regulating the type of merchandise sold in vape stores and it will also vote on an ordinance requiring future vape stores to be located in a stand-alone building.
The city will discuss potentially raising the age limit from 18 to 21 for the purchase of electronic cigarettes at its council committee meeting on May 8.
There are currently five vape shops in the city of Shawnee, generally along the spine of Shawnee Mission Parkway.
Vape shops mostly sell electronic cigarette products, but some also sell magazines, keychains, clothing and other items targeted to younger ages.
Some stores sell products that may be considered "drug paraphernalia."
Often, vape stores feature lounges where customers are allowed to taste various flavors of the e-liquid, or relax with others while smoking or having a drink.
According to city documents, the National Academies of Sciences, Engineering and Medicine issued a report released in January by the FDA which stated children who experimented with e-cigarettes were more likely to try smoking other tobacco products.
Thus, reinforcing concerns that the use of e-cigarettes was a precursor to the use of cigarettes and other tobacco products.
What is an e-cig?
E-cigarettes are hand held electronic devices that attempts to create the feeling of tobacco smoking. It works by heating a liquid to generate an aerosol, commonly called a vapor, that the user inhales.
E-liquids are liquid nicotine (although there may be some products that do not specifically include nicotine) that is diluted by adding flavorings.
Other products generally mixed in the e-liquids include propylene glycol, glycerin and water.
A few other Johnson County cities have tackled vape store regulations.
Notably, the city of Overland Park limited the location of vape shops to free standing buildings in zoning districts where the sale of tobacco products were allowed.
The decision eliminated conflicts with grocery stores and other places that sells cigarettes, chewing tobacco and cigars.
The restriction also lessens the likelihood of vape stores being located near businesses that attract or cater to children.
Shawnee already has location restrictions for various types for adult entertainment businesses, massage establishments, and cash advance businesses.
As for age restrictions, several cities in Johnson County and other parts of the Kansas City metro area, have adopted the "Tobacco 21" ordinance, which raises the age to purchase tobacco products from 18 to 21.
If the council prefers not to raise the age limit for all tobacco products, it could just do so for e-liquids only.
The council will be welcoming public comment on all issues at the upcoming meetings.
Both council and council committee meetings take place at 7 p.m. at Shawnee City Hall, 11110 Johnson Dr.