Wichita man injured in single vehicle crash on I-435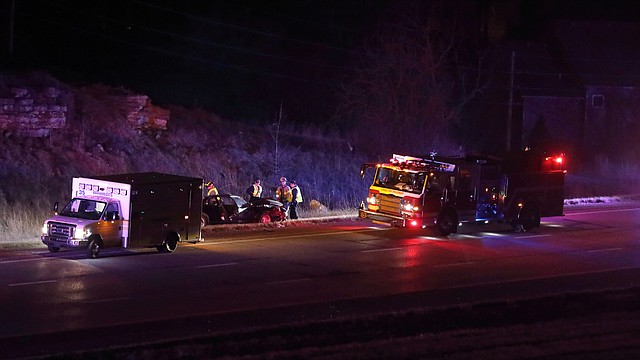 A Wichita, Kan. man was transported to an area hospital after he lost control of his car, crashed into a tree, and then rolled the car on Interstate 435 early Saturday morning.
Shawnee Police were notified of a possible crash on northbound Interstate 435 just south of the Renner Road overpass about 4:30 a.m. A driver on the Interstate reported a vehicle on the east shoulder of the road, which was facing the wrong direction.
Officers arrived and quickly found the man who had been driving the crashed car and requested Johnson County Med-Act to respond.
Med-Act along with the Lenexa and Shawnee fire departments responded to the scene.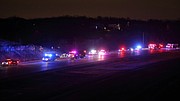 As paramedics and firefighters tended to the injured man, other firefighters were searching the surrounding area to ensure no one had been thrown from the car during the rollover.
The Kansas Highway Patrol's crash log shows the vehicle, a 1997 Pontiac, was driving northbound in the middle lane of northbound I-435.
Troopers say the vehicle went onto the right shoulder, left the Interstate, went up a small hill, struck a tree, and then rolled over.
Recorded radio traffic indicates the driver, a 46-year-old, Wichita man, allegedly admitted to using illegal drugs and consuming alcohol earlier in the night.
The Highway Patrol's crash log shows the man was wearing a seatbelt.
His injuries were described as non-life threatening.
The Kansas Highway Patrol continues to investigate.
---
Operation 100 News provides overnight news coverage for the Shawnee Dispatch. Follow on Twitter for real-time updates.