Police investigate early-morning shots fired calls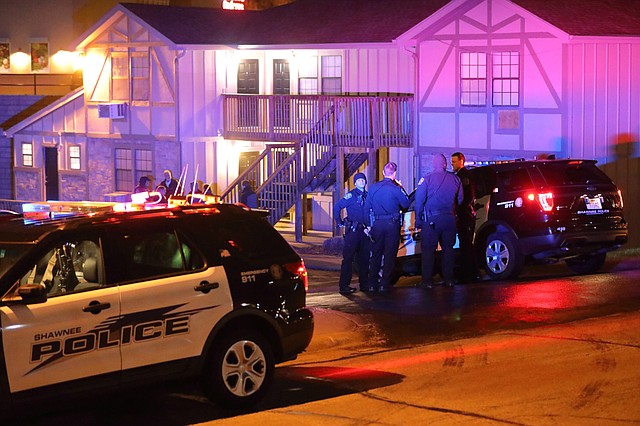 Several 911 calls reporting gunshots in the area of Shawnee Mission Parkway and Pflumm Road brought officers to the Midland Court Apartments early Sunday morning.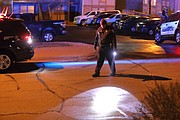 Sergeant Corey Wilburn says officers responded to the apartment complex in the 6300 block of Caenan Lake Road about 1:35 a.m. after receiving calls from residents who reported the sound of gunfire.
"Officers found apparent bullet holes in the apartment building and a car in the parking lot, in front of the building," Sgt. Wilburn told Operation 100 News at the scene.
The Johnson County Sheriff's Office Crime Lab was called in to process the scene.
"Right now, this appears to be random," Sgt. Wilburn said.
No injuries were reported.
Police do not have any suspect information and continue to investigate.
Anyone with information regarding this incident is asked to call Shawnee Police at 913-631-2150 or the TIPS Hotline at 816-474-8477.
---
Operation 100 News provides overnight news coverage for the Shawnee Dispatch. Follow on Twitter for real-time updates.