'

Girls on the Run' team celebrates Shawnee's heroes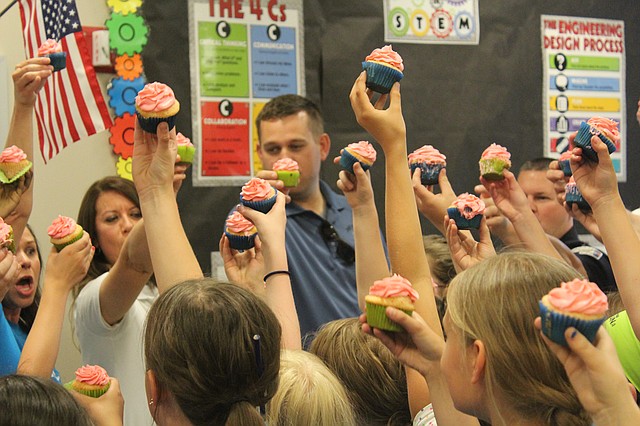 "Mmm mmm mmmm."
That was all Shawnee Fire Chief John Mattox managed to say while devouring a delicious pink cupcake on Tuesday afternoon.
After school that day, the Girls on the Run team at Clear Creek Elementary School presented area first responders, such as the Shawnee fire department and police department, with colorful homemade cupcakes.
Photo Gallery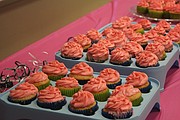 A sweet surprise
The 'Girls on the Run' team from Clear Creek Elementary School gave homemade cupcakes to Shawnee area first responders on Tuesday, May 8.
"It's important to say 'thank you' to people who do great things, like police officers," said Mackenzie Clifton, a fourth grader. "It feels great and we're happy to do it."
Fellow Girls on the Run member Maddie Mulryan agreed.
"It was a lot of hard work and it was messy, but it was fun," the 9-year-old said. "We think they came out good."
Their effort paid off.
"We appreciate them recognizing public safety," said Mattox, with a smile. "The cupcakes were excellent. Every person in the fire department has a sweet tooth."
Shawnee Police Chief Rob Moser told the Dispatch he was also grateful for the cupcakes, plus he's a big supporter of Girls on the Run, a national after school program which focuses on the social, mental and physical development of elementary and middle school girls.
The Clear Creek team is the largest in the Kansas City area, boasting 34 participants.
"It's always special when the public shows their support," Moser said. "When it comes from an organization such as this one, that's just the icing on the cake."