Shawnee City Council hears Tobacco 21 presentation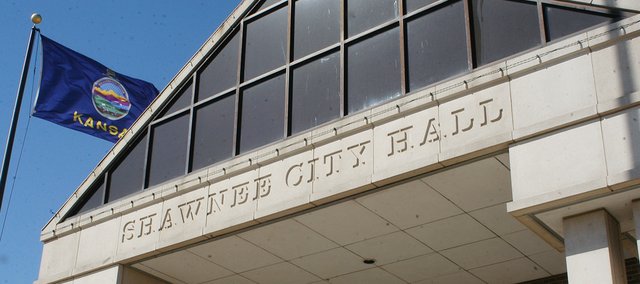 In nearly every city in the Kansas City metro area, from Olathe to Liberty, residents need to be 21 years old to purchase tobacco products.
There are only a few major cities left which haven't joined the popular Tobacco 21 movement.
They are Raytown, Blue Springs and Shawnee.
Eventually, that might change.
Shawnee elected officials are in the midst of pondering whether raising the purchase age for tobacco to 21 is a viable option for the city.
After all, in the past few years, governing bodies across both sides of the state line have embraced the ordinance as a way to combat youth tobacco usage.
It's not just limited to the Kansas City area either.
So far, since its inception in 2005, around 300 communities nationwide have adopted the Tobacco 21 initiative, meaning more than 80 million people in the United States live in an area where the purchase age has been raised.
It's a staggering statistic city officials can't ignore.
But, a recent court ruling in Topeka has proved changing the legal age may come with an unwanted price.
In March, a tobacco retailer successfully challenged the city of Topeka's Tobacco 21 ordinance, resulting in a judge barring the city government from enforcing it.
The judge determined the ordinance was in conflict with the law, and therefore was invalid, because it took away rights that were granted by the state legislature to people between 18 and 21 to purchase tobacco products.
Earlier this month, Topeka city officials requested the Kansas Supreme Court review the decision.
The high-profile case has left elected officials and Tobacco 21 supporters around the nation concerned that other municipalities may be vulnerable to similar lawsuits.
Some Kansas cities, however, are moving full steam ahead.
According to reporting by the Parsons Sun, for example, in early April, the Parsons City Commission approved a proposal to raise the minimum age to purchase tobacco and alternative tobacco products from 18 to 21 years old, unless an individual is an active member of the military and can provide proper identification.
The Topeka Capital-Journal reports the city of Holcomb, Kan. is close to a vote on a Tobacco 21 ordinance, with Mayor Brian Rupp saying eventual passage is a "strong possibility."
Tobacco 21 leaders also remain in discussion with numerous cities around the nation.
One of them is Shawnee.
At its council committee meeting on May 8, the Shawnee governing body received a presentation about the Tobacco 21 ordinance, with residents in the audience given an opportunity to offer their two cents.
Since the presentation was for informational purposes only, no action was taken by the council.
What is Tobacco 21?
The Tobacco 21 ordinance aims to increase the minimum age of sale and purchase of tobacco products, e-cigarettes, vapor products, and related paraphernalia from 18 to 21, to help reduce tobacco product access for minors.
The first ordinance was approved in Massachusetts in 2005, and as part of the Healthy KC initiative, a collaboration of dozens of partners across the region, Tobacco 21 KC launched 10 years later.
Within a month, both Kansas City, Mo. and Kansas City, Kan. adopted the policy, with others quickly following.
Today, 27 local communities have joined the initiative.
Representatives from Healthy KC pointed out that more and more cities are adopting the Tobacco 21 ordinance because it is a sensible way to combat youth smoking and help save lives.
According to their statistics, 95 percent of smokers start before they are 21 years old, with research showing those who have tried their first cigarettes by age 18 are almost twice as likely to become lifelong smokers as those who have not tried by 21.
They also pointed e-cigarette use among youth has more than doubled in recent years.
In an article by The Harbinger, the student newspaper for Shawnee Mission East High School, a student survey revealed very high use of the most popular e-cigarette, Juul.
It found 40 percent of male upperclassmen were using five or more Juul pods.
One pod is equal to a pack of cigarettes.
"We're talking about a huge portion of our students consuming roughly five packs per week," said Edward Ellerbeck, director of cancer control and public health for the University of Kansas Medical Center. "That is a very, very high level of addiction. This becomes even more threatening because it turns out a huge portion of these kids don't even recognize that there's nicotine within those products. They just think about the flavoring and the fact it's cool."
Jessica Hembree, of the Health Care Foundation of Greater Kansas City, told the council Tobacco 21 has stood out in the past 15 years as being one of the most promising strategies to prevent tobacco use.
In Needham, Mass., the first city where the initiative launched 13 years ago, teen smoking has decreased 46 percent and in surrounding communities, it reduced 20 percent.
"When Needham adopted its Tobacco 21 policy, there was a real concern because Needham was part of such a metropolitan area, that they would increase their age to 21 and all of those young people would go next door and buy tobacco products in those neighboring communities but that was not actually what happened," she said.
What do residents have to say?
A few people made their voices heard during the public comment portion of the meeting.
One of them was Eric McPherson who owns Flatland Vapes, 6212 Nieman Road.
He told the council that as someone who sits on the frontline, he sees teens traveling to his shop from a 100-mile radius, solely because Shawnee is one of the few cities left in the metro area that still allows tobacco sales to adults under 21.
"Since Tobacco 21 came over in Kansas City, my sales have doubled," he said. "My 18-21 crowd has doubled, if not tripled. For the first three years of my business, most of my customers were 35 to 60. I saw very few young people. Since Tobacco 21 came in, sales to these people are skyrocketing."
He added that he found the Tobacco 21 ordinance pointless because it doesn't cover online sales.
"These are adults and if you tell them they can't buy tobacco products in Shawnee, they'll go online where it's just a click of a button," he said.
Another Shawnee resident, Ray Erlichman, also told the council he disapproved of the Tobacco 21 ordinance.
He pointed out Kansas has a bright line of what being an adult means. At 18, people are expected to pay taxes, plus they are allowed to serve in the military, vote for elected officials, enter legal contracts, get married and make healthcare decisions.
As a U.S. veteran who served in the Vietnam War when he was 19 years old, he finds the ordinance appalling; he sees it as nothing more than nanny governing.
"When someone is 18 years old, treat them like they're an adult," said Erlichman, a reformed smoker who quit the habit 12 years ago. "Let them make adult decisions. The government has no place in making it for them."
A third Shawnee resident who spoke up, however, supported the Tobacco 21 ordinance.
"As a resident of this city, I'm a little embarrassed to hear that people are coming in from other cities to buy cigarettes since we don't support Tobacco 21," said John Smith. "I've been a volunteer in the tobacco control movement for many years. I think the evidence is not challengeable at this point of the harm tobacco has cost us."
Since the Tobacco 21 presentation was for an informative purpose only, it did not require any action taken by the council.
At the meeting though, Councilman Jim Neighbor stated the ordinance is one he would like to see the city pursue, but with the city of Topeka taking its Tobacco 21 case to the Kansas Supreme Court, he thinks Shawnee should take it slow.
"My tendency is to support Tobacco 21 but I think there is somewhat of a gray area in there now and I would like to see a little more clarity in that before we go forward," he said.
To learn more about Tobacco 21 KC, visit wearehealthykc.com.