Prestigious
KC

garden tour raises money to benefit area historical homes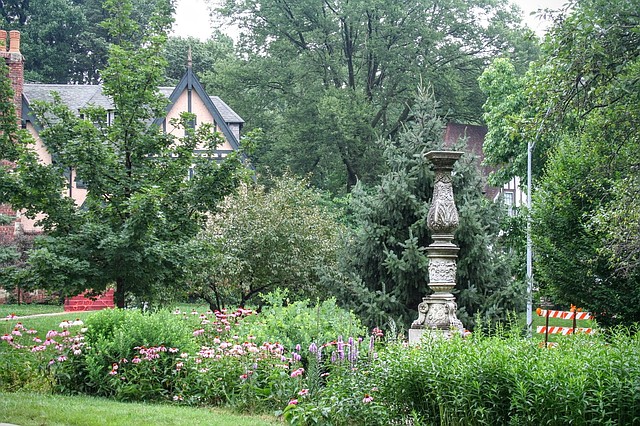 On Saturday, the Wornall/Majors House Museums, the nonprofit that oversees the historic John Wornall and Alexander Majors Houses, will open the gate to some of the most stunning and prestigious garden spaces in Kansas City, Mo.
The biennial Wornall/Majors House Museums Garden Tour is the organization's largest fundraiser.
"We are extremely thrilled to be hosting the Wornall/Majors House Museums Garden Tour again. It gives garden lovers a chance to tour stunning gardens of great diversity", said Kerrie Nichols, executive director. "Our goal is to offer a variety of unique gardens that show creative ingenuity from gardeners who are willing to share their labor of love."
The Garden Tour kicks off with the Patron's Party at 7 p.m. on Friday.
Garden Tour patrons will enjoy an exclusive cocktail reception, hors d' oeuvres, and a sneak-peek preview of the gardens.

Tickets are only $100 for the Patron's and include re-entry to the gardens on Saturday..
The full Garden Tour takes place from 9 a.m. to 4 p.m., on Saturday, rain or shine, and features several beautiful and unique gardens, including the Wornall House Herb Garden.
Tickets are $20 members; $25 in advance and $30 the day of the tour.
Tickets can be purchased online at wornallmajors.org/GardenTour2018, by calling 816-444-1858, or at local Hen House grocery stores.
More like this story