Shawnee councilman files by petition for state representative
Shawnee City Councilman Eric Jenkins has filed for state representative in District 18, doing so by petition, earning enough signatures to qualify for the ballot.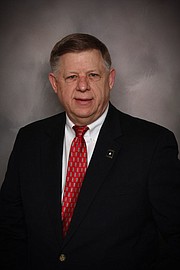 Shawnee resident Cindy Neighbor, a Democrat, currently holds the position.
Jenkins, a Republican, is a retired colonel with the US Army Reserves with 34 years of service, including active duty in Iraq and Afghanistan.
He is a 21 year veteran of the Shawnee Planning Commission, served on Johnson County Charter Commission in 2011 and served as member of Northwest Advisory Board to the Board of Education.
He vows to help the hardworking residents of District 18.
"Since the last election, Kansas imposed a massive, retroactive tax increase on nearly all Kansans, including those at the very bottom end of the income scale. It's important these families have someone who will listen to them and speak for them - which is why I chose to file by petition," Jenkins stated in a press release.
He is also concerned about the growth in government spending.
"On the Shawnee City Council, I have consistently fought against unnecessary new spending, and I will do the same in Topeka. If we can't get our arms around government growth, it is the taxpayers who are left holding the bag," Jenkins said.
He added his focus will be on solving problems, and that starts with listening.
"The people feel like they are not being heard, so our first task is to listen -- and then go about the task of solving problems," he stated. "I have done so throughout my career, and will do so again in Topeka,"
The Republican primary is Aug. 7.