Shawnee Planning Commission approves preliminary plan, rezoning for Veterans Park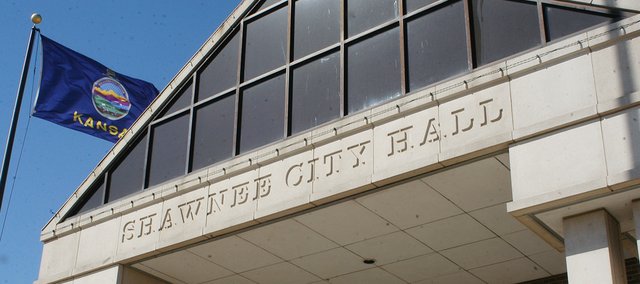 Preliminary plans to build a resort-style senior housing community for residents 55 and older at 61st Street and Pflumm Road recently won the approval of Shawnee's Planning Commission.
At its meeting May 21, the commission also green-lit a rezoning change for the project.
The senior community, named Veterans Park, is proposed to have 61 attached villas and 236 age-restricted multi-family units.
The two-bedroom villas will be marketed to empty-nesters; the one-and-two bedroom apartments will be restricted to families where the head-of-household is 62 and older.
Four of the buildings are proposed to be four stories in height and one is supposed to be three stories in height.
One of the buildings will also feature an underground parking garage.
A clubhouse will operate as a community center, featuring social events, such as card groups, continuing education classes, fitness classes and video entertainment.
It will also have a swimming pool, outdoor dining area and patio overlooking a water feature.
It will be walkable to nearby amenities, such as the library, civic center and a park.
In a project summary on the city's website, it states the rent for Veterans Park will be market rate and will not be subsidized in any way; the project will also not be a care facility or institutionalized living.
Before voting in favor of the project, the commission held a public forum in which a few residents offered their two cents.
Shawnee resident Roger Chalk, who lives adjacent to the property, stated he had been opposed to other projects proposed at the site in the past.
A couple years ago, the vacant lot had been eyed for the Vantage apartment complex, but the controversial project was denied by the city council.
Before that, a senior housing and retail development known as Cobblestone had been proposed for the property.
But, after a few of his concerns this year were promptly addressed by developers, Chalk said he is not opposed to Veterans Park.
"I think it's good," he said. "I appreciate the fact it's going to be for people like me."
Shawnee resident Brandon Grimm, however, said he was concerned about building heights and the fate of wildlife living in the area.
He also told the commission he was concerned about an increase in traffic on Pflumm Road; he pointed out the area is notorious for vehicular accidents.
"The traffic situation at Shawnee Mission Parkway and Pflumm Road is already incredibly bad," he said. "You see people run red lights all the time. You see people come off 63rd Street, come off 67th Street and don't obey the traffic laws. I wonder what you're going to do when you have an increase in traffic in that area."
Ultimately, the commission found the project to be a well thought-out plan and it voted unanimously to forward the project to the city council.
"I think it's a better fit for the area with less traffic impact and a solid design," said Commissioner Steven Wise. "I appreciate somebody taking an interest in this property."
Construction on the villas and clubhouse is anticipated to be this year; construction on the apartments is set for next year.