Retired
SM

North teacher inducted into hall of fame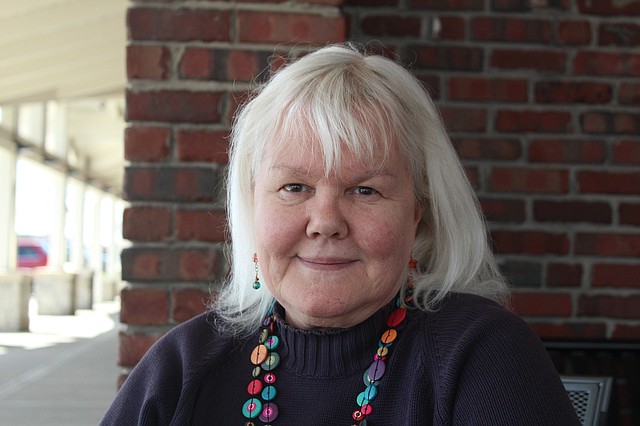 "...ask not what your country can do for you, ask what you can do for your country."
When President John F. Kennedy spoke those words during his inaugural address, he inspired a nation.
Several years later, in the early 1970s, those words changed one college student's life.
Maureen Davis, a free-spirited actress, was all set to major in theater. But she couldn't shake Kennedy's famous speech out of her head.
While drama was her passion, the young woman thrived when she was volunteering with inner-city kids in her free time. She enjoyed tutoring teenagers, getting to know their personalities and helping them pursue the best version of themselves.
With the 35th U.S. President's words dancing in her ears, she made the monumental decision to switch her major to education.
Now, more than four decades later, Davis will be one of seven educators inducted into the Kansas Teachers Hall of Fame this year.
The induction ceremony takes place on Saturday afternoon at Dodge City High School in Dodge City, Kan.
Since its creation in 1977, more than 400 educators have been inducted into the Kansas Teachers Hall of Fame.
Inductees must meet the highest of standards, including evidence of outstanding teaching, positive interaction with students and educational recognition, among more.
While Davis has worked at several schools on both sides of the state line in the Kansas City area, she may be most recognizable for her career at Shawnee Mission North High School, where she served as a theater and English teacher for 30 years.
The Overland Park resident retired from SM North in 2015 and now, she works part-time teaching theater at Blue Valley High School.
When she found out she was chosen to be inducted into the hall of fame, Davis told the Dispatch she was surprised and touched.
"It's really neat to be recognized," she said. "It's a special honor. I feel blessed to have a career I love."
When she switched her major all those years ago, Davis was the only one of her seven siblings to follow in her parents' footsteps.
Her mom was a kindergarten teacher and her dad taught high school physical education.
Davis' first job upon graduating from Kansas State University was teaching at Lillis, a small inner-city high school in midtown Kansas City, Mo.
Four years later, she joined the Shawnee Mission School District, teaching at Indian Hills Junior High School and SM West, before settling at SM North.
Her first decade as an educator wasn't smooth-sailing, however. She had a few adventures in between.
In 1977, after leaving Lillis, she dropped everything to travel across Europe. While there, the 20-something met a handsome Danish architect who followed her back to the United States, where they spent several months traveling across the southwest.
But, the romance fizzled and Davis found her way back to teaching.
In 1981, she moved to Boulder where she worked on her M.A. in Theater Arts at Colorado University. She finished her thesis work while substituting in Shawnee Mission.
And then in 1984, she briefly moved to southern California to pursue film acting, but family issues brought her back home.
Over the years, the adventures confirmed one thing: her heart belongs to education.
When Davis secured a position teaching English and theater at SM North in 1985, she knew she had found her home.
Several of the other teachers on staff became her close friends. She helped strengthen the school's drama department. She watched proudly as talented students learned to hone their craft.
Plus, she witnessed the world changing through the eyes of teenagers.
Throughout her career, she saw fashion transform from bell bottoms to big hair to combat boots to saggy pants.
When she started teaching at SM North, every classroom proudly displayed a blackboard. Computer labs were still a decade into the future.
"I was so excited my second year because I was given an electric typewriter that had auto-erase, you know the ribbon with the stream of white-out," she said. "It was exciting when we got Xerox machines too."
She still vividly remembers receiving her first computer in the mid-90s.
"They were so slow," she recalled. "I would turn it on and then turn around and do other stuff while I waited for it to be ready."
By the time she retired in 2015, the biggest grievance teachers faced was how to prevent texting in the classroom.
Being a teacher who has taught more than four-decades in the Kansas City area has made Davis a bit of a celebrity.
She often runs into former students who recognize her, whether its on an airplane or at the Jimmy John's drive-thru.
Plus, she sometimes had the children of former students in her class.
"There's so many special kids that I have in my memory who impacted me," said Davis, who also taught drama and dance for the Leawood Parks and Recreation Department for two decades. "It's cool to friend them on Facebook after they've graduated and get to see them grow up throughout the years."
She's even put together a detailed history of the SM North theater department. The 66-page document lists plays, awards, projects and students, among other notable facts.
"It was a labor of love for sure," she said.
Now that she's retired and looks back on her career, she cherishes all the memories and friends she's made on her educational journey.
And there is one piece of advice she wants to leave with the world: respect the arts.
Math and science and history are all important subjects, but the arts, particularly theater, should not be disregarded as frivolous, she emphasized.
Davis believes it should be embraced in schools just as much as academics and athletics.
"Theater opens the world to people, in the same way reading does, but it involves you directly," she said. "It teaches you to be a good audience. It encompasses so much creativity, problem-solving and teamwork to produce a finished product. You learn so many skills."