Outstanding 2018 graduate: Rachel Tao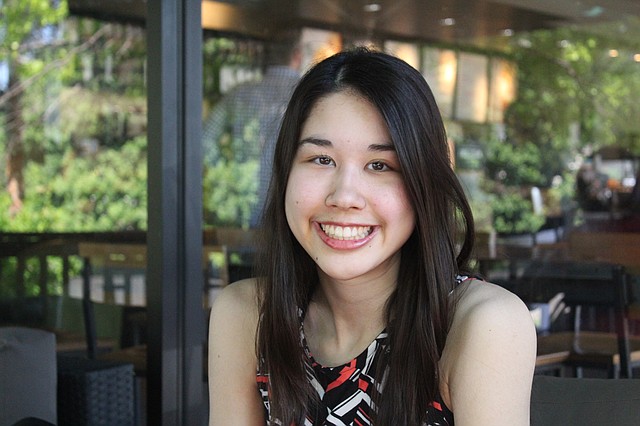 Name: Rachel Tao
High school: Shawnee Mission Northwest
Plans after high school: She is enrolled in the six-year medical school program at University of Missouri-Kansas City
High School activities: National Honor Society, French National Honor Society, Math National Honor Society, Feminist Club, International Baccalaureate club, varsity cheerleader
Notable mentions: International Baccalaureate program, National Merit Scholar, Kansas Governor's Scholar, Shawnee Rotary Club scholarship recipient
Digging deeper: Rachel Tao, 18, juggled a high school career that even most older adults would find daunting. While participating in a myriad of academic and social activities, she excelled in the SM Northwest International Baccalaureate program, which focuses on intense, comprehensive research and curriculum.
She also volunteered once a week at Lakeview Village, a senior living center in Lenexa, throughout all three years of high school.
"It's kind of weird how summer days are less structured," said Tao, who graduated on May 17. "I have a lot of free time now. I miss having a lot of things to do."
She acknowledges her senior year was a bit overwhelming, but she enjoyed the challenge. She even had the opportunity to make a difference.
As president of the French National Honor Society, she helped organize a service project earlier this year in which the organization collected and donated more than 100 children's books to a family of refugees from the Democratic Republic of the Congo.
As the treasurer of the Feminist Club, she also helped raise money for a local women's shelter.
Her impressive time-management skills, ability to multi-task and longing to help others will work in her favor when she attends UMKC next year.
She is enrolled in the university's fast-paced medical school program which allows students to earn a B.A. and M.D. in just six years.
She hopes to pursue pediatrics, but acknowledges her preference may change once she's in school.
Ultimately, her goal is to help advocate for people who may not be able to advocate for themselves.
It's a dream that is close to being within her grasp.
"I feel like all the work I've been doing has paid off," she said. "I'm looking forward to the experiences to come."