Shoebox gifts to be collected at two Shawnee locations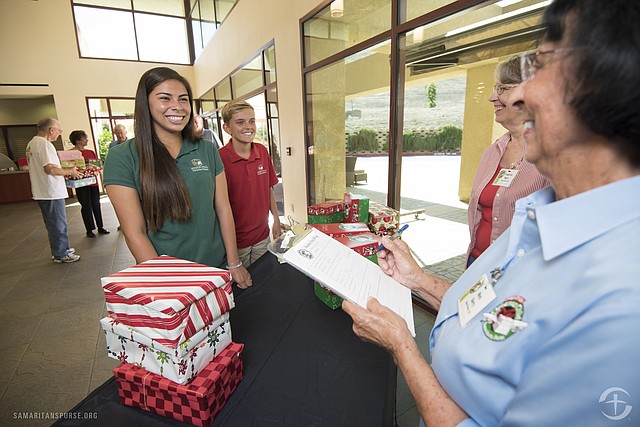 Operation Christmas Child's upcoming National Collection Week is Nov. 12-19.
Shoebox gifts are filled with fun toys, school supplies and hygiene items for millions of boys and girls around the world through the Samaritan's Purse project.
Shawnee volunteers hope to collect more than 15,782 gifts to contribute to Operation Christmas Child's 2018 goal of reaching 11 million children in need.
Drop off locations in Shawnee are: First Baptist Shawnee, 11400 Johnson Dr., and Mill Creek Community Church, 7825 Gleason Rd.
Operation Christmas Child is a project of Samaritan's Purse, an international Christian relief and evangelism organization headed by Franklin Graham.
Since 1993, Operation Christmas Child has collected and delivered more than 157 million gift-filled shoeboxes to children in more than 160 countries and territories.
For many of these children, the gift-filled shoebox is the first gift they have ever received.
For more information or to donate online, visit samaritanspurse.org/what-we-do/operation-christmas-child.