Shawnee murder-suicide victim identified as former college basketball standout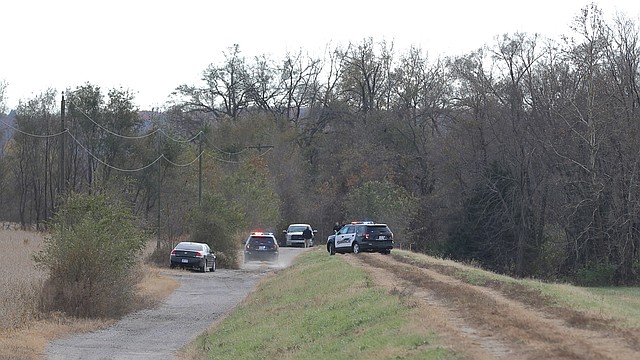 Police have identified a former college basketball player in Kentucky as the victim of a murder-suicide in Shawnee.
Shawnee Police are still investigating the incident, which occurred in the city's undeveloped Riverfront Park early Sunday afternoon.
The victim has been identified as Courtney Bivins, a 27-year-old resident of Kansas City, Missouri. Police say 34-year-old Joshua P. Mobley, of Mission, Kansas, shot Bivins and then himself.
"The two were not in a domestic relationship with one another but were close friends," Major Sam Larson said in a news release on Tuesday.
Larson said officers were dispatched at 12:55 p.m. on Sunday to the 5500 block of Frisbie Road in Riverfront Park to check the area for a possibly endangered person, at the request of the Kansas City, Mo. police department. When Shawnee officers arrived at the scene, they located the two victims.
Sources told Operation 100 News both victims were found near a late-model Ford F-150; they were outside of the truck on the gravel road.
The Lexington Herald-Leader reports that Bivins played in 19 games at Western Kentucky University before transferring to Campbellsville University, where she graduated in 2013 with a biology degree. Campbellsville said Bivins, who previously went by the last name of Clifton, was a nurse and had been "actively pursuing a career field in anesthesiology."
Campbellsville Sports Information Director Jordan Alves said Bivins, who ranked 14th in the NAIA for 3-point shooting and 18th for total scoring during her senior year, could "shoot it with the best of them." She is also ranked 14th on Campbellsville's women's all-time scoring record.
"We are deeply saddened by the news of this tragedy," Campbellsville President Michael V. Carter said in a release. "Courtney was fun to watch on the court, and I remember her talents fondly during her time as a Lady Tiger. We ask that everyone involved with Campbellsville University keep the Clifton and Bivins families in their prayers during this time."
The university said funeral arrangements have not been made for Bivins.
Friends of Mobley tell Operation 100 News that he grew up in Shawnee and graduated from Shawnee Mission Northwest High School in 2003. He also attended the University of Missouri-Kansas City and worked at Truman Medical Center as a Nurse Anesthetist.
---
Operation 100 News provides overnight news coverage for the Shawnee Dispatch. Follow on Twitter for real-time updates.
The Associated Press contributed to this report.