58-year-old Shawnee man injured in crash with tree and house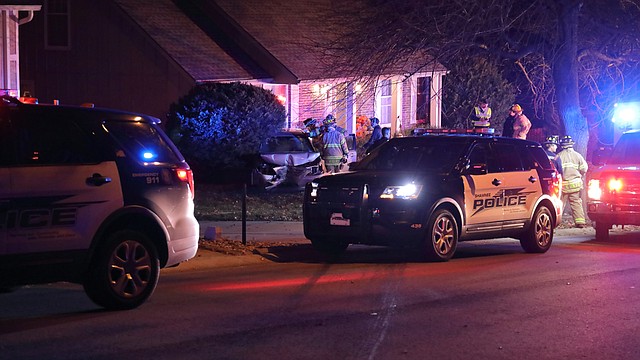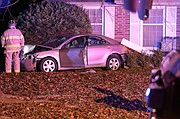 Shawnee Police are investigating after a vehicle crashed into a tree and then clipped the front of a house on Tuesday evening.
Officers were initially dispatched on a car vs tree crash near 71st Terrace and Long Avenue just after 6 p.m.
Arriving officers found that the car, a silver Toyota, had struck a tree and then rolled down the hill, damaging a decorative pillar on the front of a house in the 7100 block of Long Avenue.
Johnson County Med-Act transported a man in his mid-50s to an area hospital with non-life threatening injuries.
Major Sam Larson says officers determined that that car was driving southbound on Long when it crossed the roadway and struck a tree head-on.
"The vehicle then rolled backward down the hill, striking the house," Maj. Larson said. "The driver was a 58-year-old Shawnee resident who lived near the accident scene."
The rear of the vehicle damaged the front of the home at 7102 Long. Firefighters said damage to the home was minor.
Shawnee firefighters turned off water service to the home, due to a damaged water line at the front of the home. No one was home at the time of the crash.
"We are investigating the driver for driving under the influence of alcohol," Maj. Larson added.
---
Operation 100 News provides overnight news coverage for the Shawnee Dispatch. Follow on Twitter for real-time updates.