Local business owners work together to bring Santa mailbox to Shawnee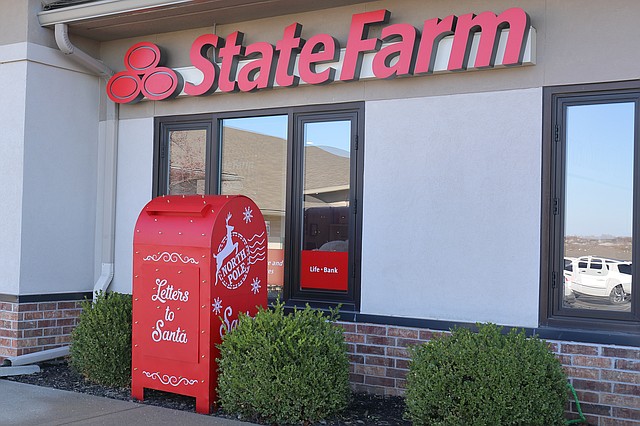 A magical mailbox has appeared in Shawnee.
Children are invited to submit their Christmas list to the mailbox, from now until Dec. 22, to receive a personal letter back from Santa Claus.
Children should include a return address so Santa and his helpers know where to mail the response.
The mailbox is being hosted by a group of local female business owners.
It is located at 21632 Midland Drive, in front of the Nick Reed State Farm Insurance Agency.
The business owners in charge of the mailbox hope it will make the holiday season extra special for Shawnee families.
"I remember as a little girl getting a letter back from Santa," said Katie Reed, of State Farm Insurance. "Christmas magic was real that year for sure. With all the devices and electronics these days, we just wanted to bring back the joy and magic of getting a letter directly from Santa."
She added its a great way to give back to the community.
"I'm friends with other women business owners in our area, and they immediately wanted to take part and get the word out that our businesses care about the magic of the holiday," she said. "Our hope is to spread some cheer to families and thank this community that loves and supports us all year long."
There will also be a drive-thru luminary event held at the mailbox location from 6-8 p.m. on Dec. 2.
To learn more about the Santa mailbox, visit santainshawnee.com.