Shawnee Library schedules tentative reopening after bed bug infestation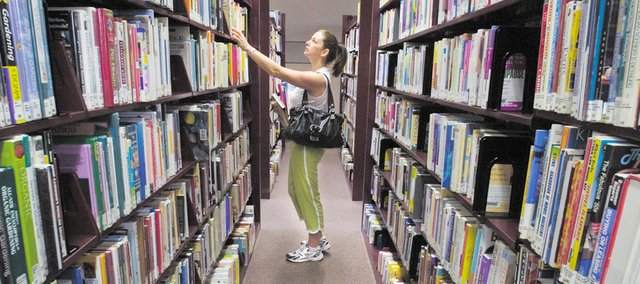 The Shawnee Library is expected to reopen on Wednesday after a bed bug extermination.
The library had closed on Friday due to a bed bug infestation.
"The safety of patrons and the collection are paramount, and the library is prepared to keep the branch closed as long as necessary to correct the problem," a Johnson County Library news release stated. "We apologize deeply for any inconvenience caused by this closure."
The Shawnee branch will only reopen on Wednesday if its bed bug treatment is successful.
Johnson County Library stated its Shawnee staff has taken several steps to correct the problem, including:
Utilizing bug-sniffing dogs to identify extent of problem;
Working with an external vendor to fumigate for eradication;
Sealing, baking and removing infested materials;
Building deep clean prior to reopening;
Communication with patrons through media, our web page and social media;
Branch staff refresher training.
Staff is also taking some extra precautions to stay prepared to meet such issues head on, such as:
Introducing a large-format portable 'oven' to treat items larger than a book;
All-branch inspections.
Alerting County Library partners, such as Olathe Public Library
System-wide staff refresher training;
Courier truck and system-wide branch inspection;
Scheduling more-frequent engagement with its vendor partners to stay in front of such issues.
"Unfortunately, bedbugs are a national problem, and they aren't going away," Johnson County Library stated in its release. "This is an issue for public places that see lots of people. It's not a hygiene issue, it's an environmental issue."
Libraries have been aware of the problem for some time, and follow standards and practices recommended by a national professional organization.
Johnson County Library has policies and procedures in place and it has conducted staff trainings in order to be prepared to mitigate the issue.
The trainings include how to monitor and identify bedbugs, correctional steps to take—fumigation and baking—as well as working with patrons to ensure the problem doesn't spread.
More like this story