Shawnee Library reopening delayed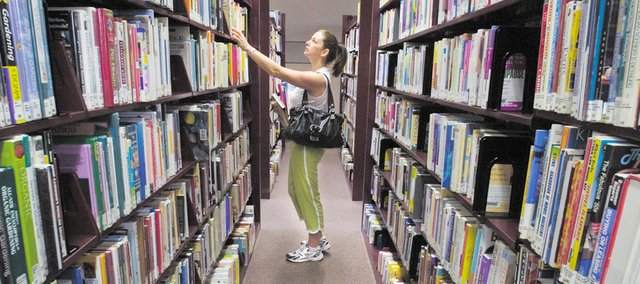 The Shawnee Library will not reopen on Wednesday as planned.
Instead, it is set to reopen on Monday, Oct. 8.
The library had closed last week because of a bedbug infestation.
Johnson County Library released a news statement today saying the postponement is due to a delayed delivery of specialty equipment for the bedbug eradication process.
Confirmation of all-clear is expected by the beginning of next week.
"The safety of patrons and the collection are paramount, and the library is prepared to keep the branch closed as long as necessary to correct the problem," the news release stated. "We apologize deeply for any inconvenience caused by this closure."
Library officials say if you have materials checked out from the Shawnee Library, you should place those materials in a sealable plastic bag and return them to any Johnson County Library location.
If you have holds, you can pick those up at the Shawnee Library when it reopens, or call 913-826-4600 to change your hold pick-up to another location.
Items picked up at Shawnee Library will part of the baking process to remove bed bugs. If you change holds to a different location, the materials will come from another branch and not transferred from Shawnee Library.
During the closure patrons will not incur fines on materials checked out from Shawnee.
If you are concerned about a bedbug infestation in your home, or simply want to learn more about how to treat bedbugs, please visit the K-State Research and Extension website.