Sporting
KC

signs 15-year-old from Shawnee as a Homegrown Player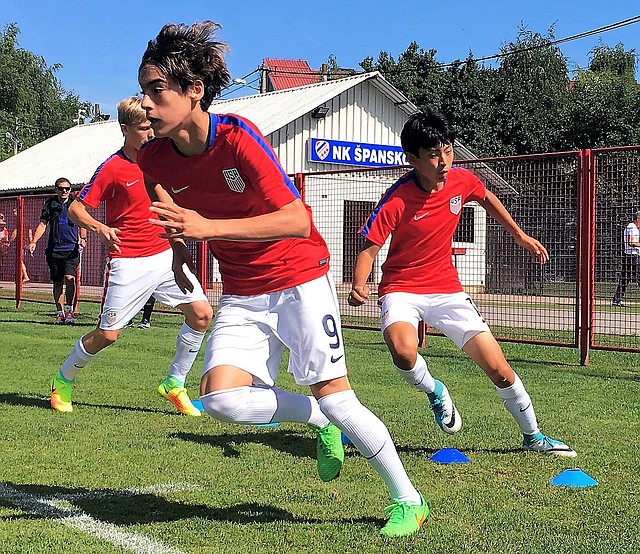 A Shawnee high school student will be added to the Sporting KC roster ahead of the 2019 season.
Sporting KC announced Tuesday the club has signed Tyler Freeman, a 15-year-old forward from Shawnee, as a Homegrown Player.
Freeman inked an MLS contract through 2022, with an option for 2023.
He is the second-youngest signing in the club's history and the ninth-youngest MLS player.
"This is an exciting day for Tyler Freeman, his family and for Sporting Kansas City," said Sporting KC Manager Peter Vermes. "Our decision to sign Tyler demonstrates the investment we have made in our professional pathway, and it's great to see a young attacking player take a big step forward at our club. We look forward to helping him reach his potential, and we believe that he has an incredible environment, culture and support system around him that will propel his future in the direction of being a successful player at Sporting KC."
Freeman entered the Sporting KC Academy in 2014 at age 11 and has represented his hometown club at the U-12 through U-19 levels. He is also a United States youth international, having competed for the U-14, U-16 and U-17 national teams over the last two years.
Freeman is the 10th Homegrown Player in Sporting KC history and the second-youngest to sign an MLS contract behind current midfielder Gianluca Busio, who was 15 years and 89 days when he officially joined the club last year.
Major League Soccer established the Homegrown Player initiative in 2007, allowing teams to promote youth academy players to professional contracts.
These players must meet Homegrown Player criteria, including participation in the club's youth system and residence in the team's Homegrown territory.