Letter to the Editor: Shawnee council member urges Trump, Yoder to focus on biofuel regulations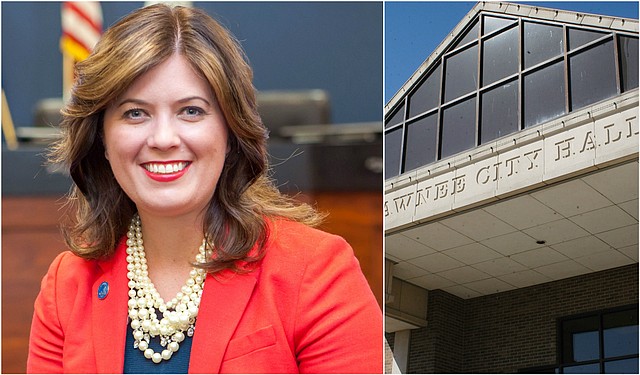 To the Editor:
While we are being consumed by many issues during this election cycle that do not necessarily affect the pocketbooks of my fellow citizens, I wanted to point out an important everyday issue - E15 biofuel.
We need President Trump to support consumers in Kansas and focus on pocketbook issues for our state.
One of the more mundane policies we need President Trump to act on immediately is to have the Environmental Protection Agency (EPA) lift regulations that prohibit the sale of higher-biofuel blends during the busy travel months. If President Trump wants to help Kansans, he can start at the gas pump.
 E15 is a biofuel blend made with 15 percent ethanol, and ethanol plays a significant role in the agricultural economy. Farmers sell their crops to ethanol producers, which then turn the renewable energy into biofuel for consumers at the pump.
Not only are blends like E15 more affordable, typically costing five to 10 cents less per gallon than ordinary gas, but they burn cleaner as well. Over 200 ethanol production plants turn out billions of gallons of biofuels each year, but these EPA restrictions are holding them back.
 The EPA has not yet moved to end these regulations, and it would be very helpful to not only Kansas consumers, but our farmers as well.
At a time when farmers are experiencing a steep plunge in income, the EPA cannot wait any longer.
 Congressman Kevin Yoder, who is a supporter of lower consumer prices and E15, needs to keep standing strong on this issue and ensure he tells President Trump to have the EPA do away with these burdensome regulations.
Sincerely,
Stephanie Meyer
Shawnee City Council, Ward 3