Maranatha graduate named Washburn University Homecoming finalist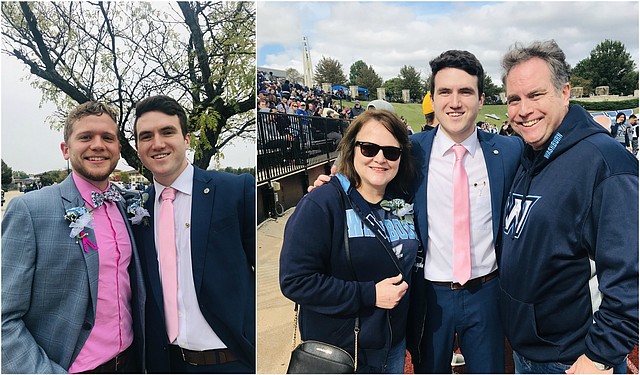 Washburn University student and 2015 Maranatha Christian Academy graduate Joseph Bryden, right, was recognized as one of five male Top Bod Homecoming finalists at Washburn over the weekend. Five female Washburn students were also named finalists as well.
On Saturday, one man and one woman were chosen as the 2018 Washburn Top Bods.
Washburn's mascot is The Ichabod.
Bryden is a senior studying finance. He is also president of the Sigma Phi Epsilon fraternity at Washburn.
"It was incredible to be a finalist," Bryden told the Dispatch. "Being selected among thousands of students is something of which I am very grateful. Since I was selected as a finalist, I was featured at every Homecoming event and was able to ride in a convertible during the parade. I am extremely thankful and humbled by the events of the past week; it was such a blessing."