Kansas City man arrested after causing two disturbances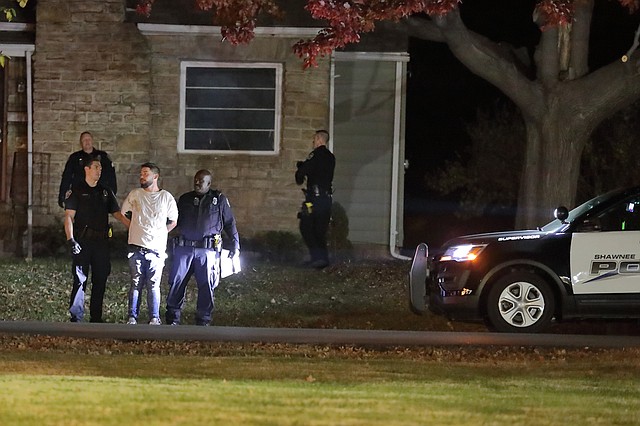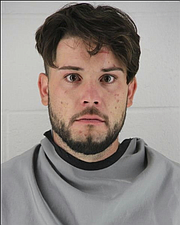 Shawnee Police say Justin Lee Stoneking, 28, of Kansas City, Missouri was arrested this morning after he entered an unoccupied home in the 10500 block of West 62nd Street early Tuesday morning.
Police were initially called to Shark's Restaurant & Billiards, 10320 Shawnee Mission Parkway, about 2:30 a.m. on a report of a man who was pounding on the door and "being belligerent."
Major Sam Larson of the Shawnee Police Department says officers responded to the area but were unable to locate the man.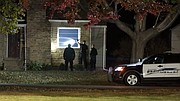 Shortly after 4 a.m. officers were called to a home in the 10500 block of West 62nd Street after a resident reported a man knocking and kicking at least two front doors on the street. The caller told police that he believed the man was in the backyard of his neighbor's home.
"We found the man had unlawfully entered a home that was unoccupied and under construction," Maj. Larson said.
After getting a key to the house from the owner, officers entered and arrested the man inside at 4:47 a.m.
"He was arrested for criminal trespass and criminal damage to property," Maj. Larson said.
Johnson County court records Stoneking has a prior arrest for driving under the influence which through Lenexa Municipal Court, and a probation violation from a failure to appear in court during proceedings for a domestic violence case filed by the Shawnee Police Department last year.
He's being held in the Johnson County Sheriff's Office adult detention center on $9,500 bond.
---
Operation 100 News provides overnight news coverage for the Shawnee Dispatch. Follow on Twitter for real-time updates.