Overland Park Police seek public's help locating van, possible kidnapping suspects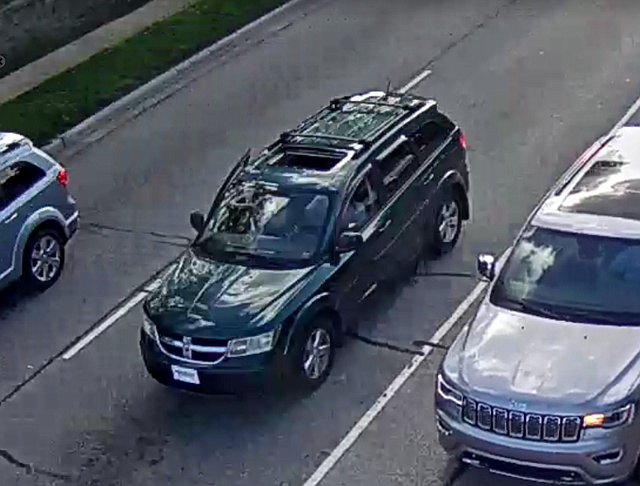 The Overland Park Police Department is investigating a possible kidnapping, which was reported on Wednesday.
The reporting parties said they witnessed a disturbance involving two black males and a white or light-skinned black/mixed-race female in a parking lot in the area of the 9400 block of 75th Street in Overland Park.
They said the female was forced into a Hunter Green minivan with a temp tag that was possibly out of Missouri.
The main disturbance was between one of the black males and the female.
The black male was described as being in his 20's, 5'10" to 6 feet tall, large and muscular with shoulder-length dreadlocks or thick black braids, sporting a goatee and wearing a white t-shirt with gray sweat pants.
The female was described as being19-24 years old wearing a white, brown, and orange dress. She had light colored eyes and brown braided hair that was pulled back
The van driver was described as a black male in his early 20's, skinny, and 5'8" to 5'11" in height.
The police are also seeking the van pictured in the photo above.
If you have any information about these people or the van please contact the Overland Park Police Department at 913-344-8750 or the TIPS Hotline at 816-474-TIPS.