Long summer road trips, braking in traffic on Shawnee Mission Parkway and hot summer months mean wear and tear on your vehicle.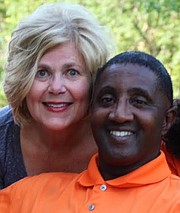 With cold months fast approaching, it's important to make sure your car can handle dropping temperatures and icy driving conditions before a building issue turns into a serious problem.
A routine inspection is the best way to prevent a breakdown in the cold, but sometimes inspections can create more confusion than clarity.
Turning over your car to your technician should leave you feeling confident, not nervous—and the right technician will help you understand what is happening inside your vehicle and provide trustworthy recommendations for repairs.
Finding the best shop for you can be challenging and time-consuming, and there are many factors to consider.
Transparency should be your key consideration, which is why seeking out a place that offers free digital inspections is essential.
Gone are the days of messy sheets of paper with a technician's suggestions and recommendations scribbled in the margins.
With the built-in color and image systems, today's digital inspections can lift the hood to eliminate confusion, translate what's going on into easy-to-understand words and pictures, and ultimately give you a sense of assurance.
In other words, these inspections are helping to transform the auto-repair experience for many drivers.
Digital inspections help technicians facilitate a deeper understanding of a vehicle's condition among their customers.
All videos and pictures are funneled into a report, to which technicians can add notes to provide clear and concise information about the vehicle. These images and notes mean that even with little knowledge about how cars work, drivers can rest easy knowing exactly what is going on and what needs to be fixed.
In addition, digital inspections further clarify the condition of all the components of your vehicle with a color-coded system.
Instead of a simple checklist, technicians make note of how each part of your vehicle is functioning with an easy-to-understand green, yellow and red color-coding system, so that you can keep track of what might need work and when without having to decode car talk.
The brunt of keeping track of past and needed repairs doesn't have to fall on the driver's shoulders.
Digital inspection sheets are saved with your car's history and won't get lost or taken out with the recycling. A technician can easily access notes from recent visits to know where to look and what to fix.
This digitalized inspection program will also send reminders for upcoming appointments and keep track of previously declined services to offer them again when you visit, ensuring that the right repairs are made at the right time.
To facilitate quick and efficient work on the vehicle, service advisors can send texts, images and updates directly to car owners throughout the inspection process, minimizing the coordination and logistical challenges drivers face when their car is in the shop.
Last and far from least, digital inspections put the control in the driver's hands—making it possible and easier to navigate the condition of their own vehicle, pick and choose between recommended repairs and make an informed, pressure-free decisions with the click of a button.
Don't let any repair shop take you for a ride; grab the wheel of your car care and choose a shop that is open, transparent and accountable.
-Scott and Tammie Green own Christian Brothers Automotive in Shawnee, 22240 Midland Drive.