Former Shawnee Mission North basketball star suspended from Oklahoma State, charged with felony grand larceny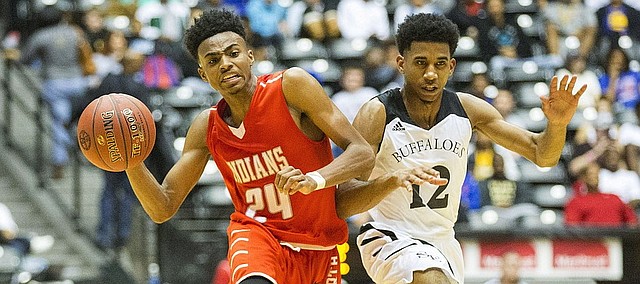 Shawnee Mission North alumnus Michael Weathers, a redshirt sophomore transfer guard for the Oklahoma State men's basketball team, is facing criminal charges for felony grand larceny and knowingly concealing stolen property, CBS Sports reports.
He has been suspended by the team.
According to police and court documents obtained by CBS Sports, Weathers is accused of stealing a wallet with contents—of which include a debit card, school ID, credit card and insurance card, among other things—on Sept. 9 at J.R. Murphy's, a Stillwater, Okla. bar.
The total estimated value of the stolen property is $85, according to the incident report, not including purchases on the credit and debit cards.
Weathers was released on a recognizance bond on Sept. 10 and arraigned on Sept. 11, CBS Sports reports. He has a preliminary hearing in the case set for Oct. 1.
Weathers transferred to Oklahoma State last year from Miami University in Ohio.
He was a standout on the Shawnee Mission North basketball team, helping to lead the school to the Kansas 6A Championship in 2016.