Police investigating after shots fired into occupied apartments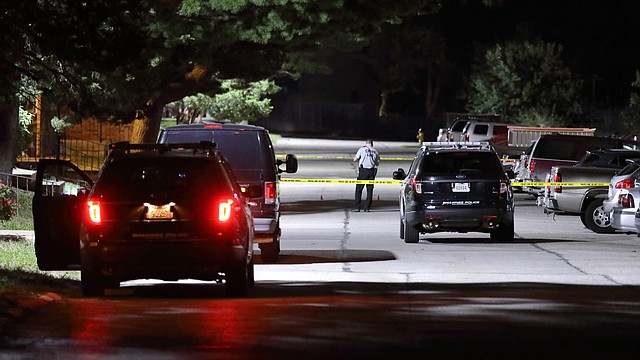 Shawnee Police say they're investigating after someone fired shots into multiple occupied apartments late Sunday evening in eastern Shawnee.
Major Sam Larson says officers were called to the Oasis Court Apartments, near 68th Street and Nieman Road, about 9:30 p.m.
"We had initially been told that someone had been shot," Maj. Larson said. "After investigating, it was determined that there were shots fired towards the apartments and the victim was not actually shot but injured trying to avoid being struck by gunfire."
The Johnson County Sheriff's Office Crime Lab assisted officers with documenting and collecting evidence from the scene.
"Several apartments were struck by gunfire, but luckily no one was struck," Maj. Larson said.
Detectives continue to investigate the incident and no suspect description has been released.
Major Larson says it's currently unknown if this was a targeted attack.
Anyone with information regarding this incident is asked to call Shawnee Police at 913-631-2150 or the TIPS Hotline at 816-474-8477.
---
Operation 100 News provides overnight news coverage for the Shawnee Dispatch. Follow on Twitter for real-time updates.