A 'gourd' time: Pumpkins arrive at Shawnee United Methodist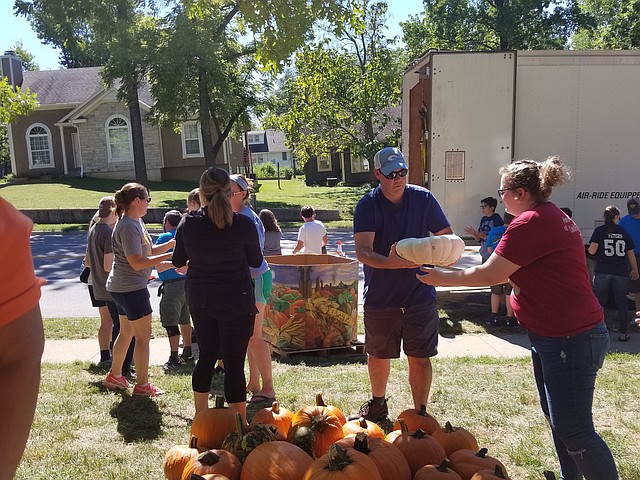 On Sunday, more than 3,000 pumpkins were delivered to Shawnee United Methodist Church for its annual pumpkin patch.
Several community members, including scout troops, came out to help with the unload.
This year the, Shawnee UMC pumpkin patch will host numerous family-friendly events.
Family Night will take place from 4-6 p.m. on Sept. 30. It will feature a petting zoo, face painting, food and games.
A Halloween movie night will take place from 7-9 p.m. on Oct. 13, with snacks and popcorn provided.
A craft fair will take place from 10 a.m. to 6 p.m. on Oct. 20.
Trunk or Treat will be from 4-6 p.m. on Oct. 28, with games, food, face painting, bouncy house and even a costume contest with the winner getting a Visa gift card.
There is story time in the Patch for children at 11 a.m. every Saturday in October.
There are several pumpkins and gourds to choose from in the pumpkin patch.
For more information, visit the church's Facebook page.