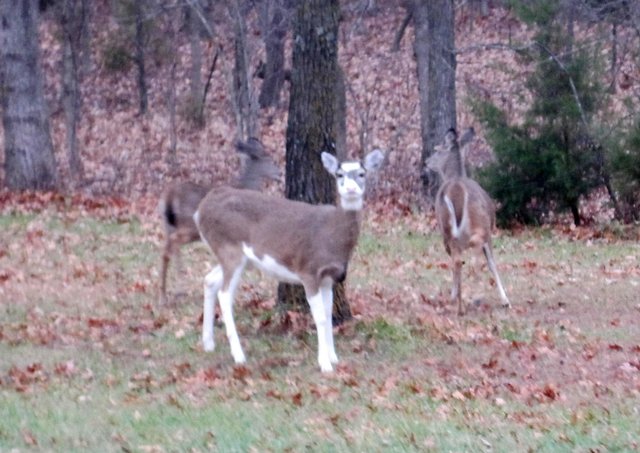 This piebald deer, which lived many years along Johnson Drive, became a familiar face for residents and passers-by in the neighborhood. The rare color pattern is caused by a genetic abnormality.
Stories this photo appears in:

Rare piebald deer was 'quite a fixture' along central Shawnee road
The first time Phil Smith saw the gray-and- white mottled face peering at him from a pasture near Johnson Drive and Lackman Road, he thought it belonged to a donkey.