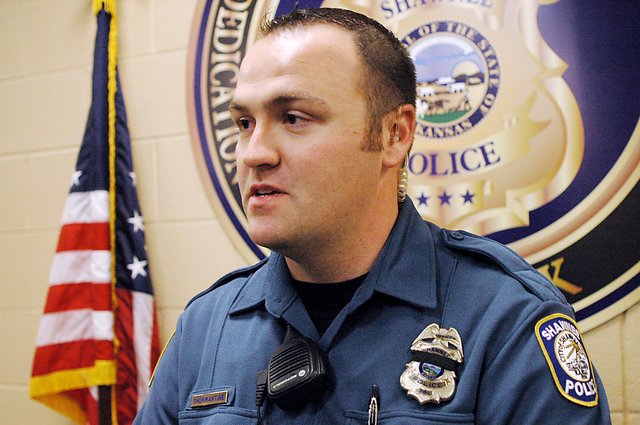 Shawnee Police Officer Nick Shurmantine talks about finding twin brothers, possibly minutes from death, trying to commit suicide on their birthday by funneling carbon monoxide into their car. Shurmantine, who came across the car Tuesday night, said he was glad he interrupted the men's suicide attempt but that he wished he knew more about what drove them to make the decision.
Stories this photo appears in:

The Sons of the American Revolution wants to honor a Shawnee police officer who interrupted twins attempting suicide on their birthday.

The twins were slumped in the front seats, exhaust pouring into the driver's side window through a garden hose duct-taped to the tailpipe. It was their 31st birthday.
December 14, 2011 6:43 p.m.