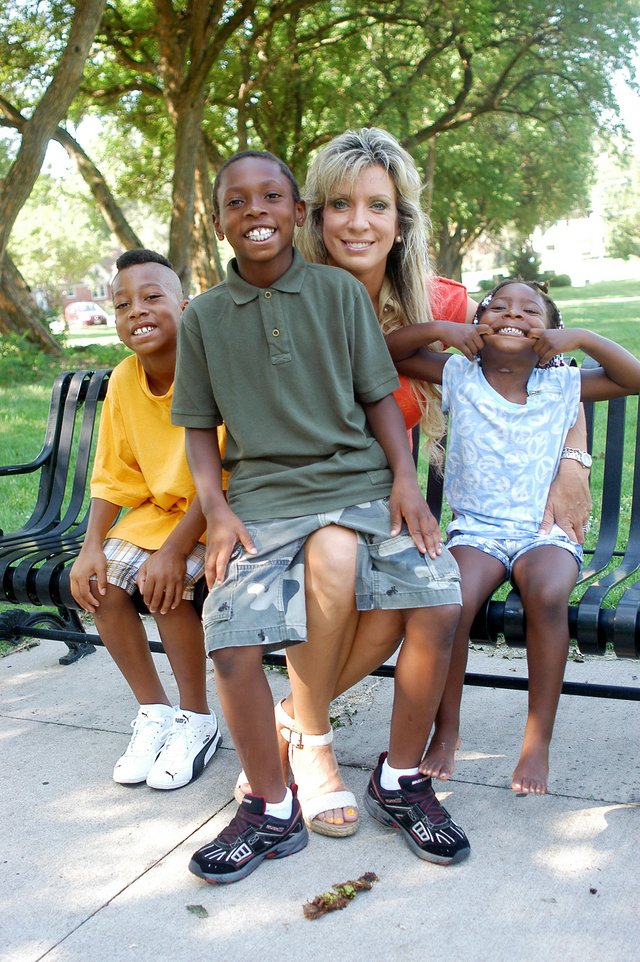 Julie Schoemehl of Shawnee will represent Kansas at the Mrs. International pageant this weekend in Chicago. She hopes to spread the word about foster and adoptive parenting, which led her to adopt four children of her own, including Walter (left), 10, Jacob, 8, and Sierra, 4. Schoemehl's husband, Kenny Hartman, and oldest child, Isaiah, 12, are not pictured.
Stories this photo appears in:

Shawnee mom Julie Schoemehl will take her high heels and sparkling tiara to Chicago this week to compete for the title of Mrs. International. She hopes the platform will help her educate others about foster care and adoption.