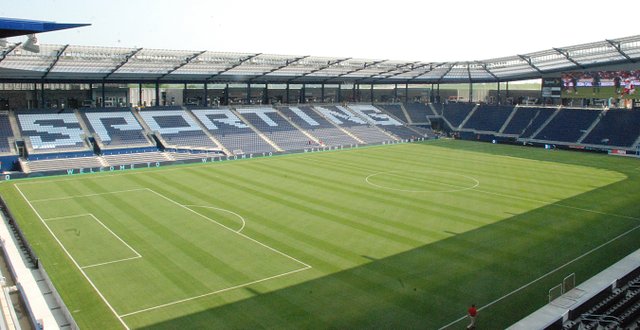 LIVESTRONG Sporting Park, the completed project, as it looked Tuesday, June 7, 2011.
Stories this photo appears in:

After 16 months of construction, the hole in the ground next to the Kansas Speedway has been transformed into a palace. It's a soccer kingdom, really.

Hard hats on our heads and cameras in hand, about a half-dozen other journalists and I left a trailer, walked across the street and into a construction zone.