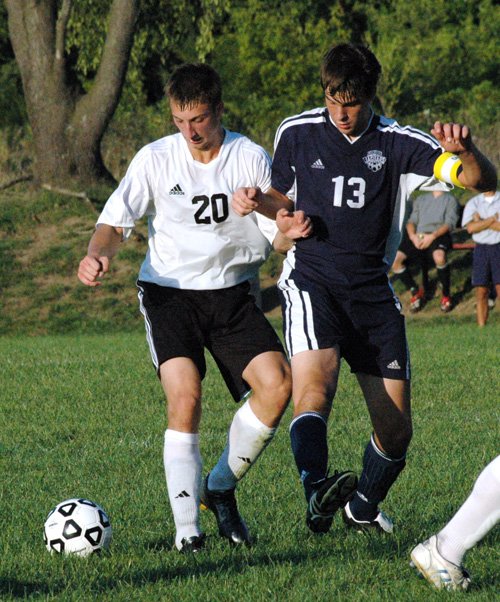 Coady Andrews, right, battles Nate Markovetz of Lansing for possession of the ball during one of Andrews' high school soccer games at Mill Valley. Andrews recently signed a professional contract with the Missouri Comets.
Stories this photo appears in:

It's rare for a player who rises to the professional ranks to spend almost his entire soccer life in one area, but former Mill Valley High School standout defender Coady Andrews has done just that.