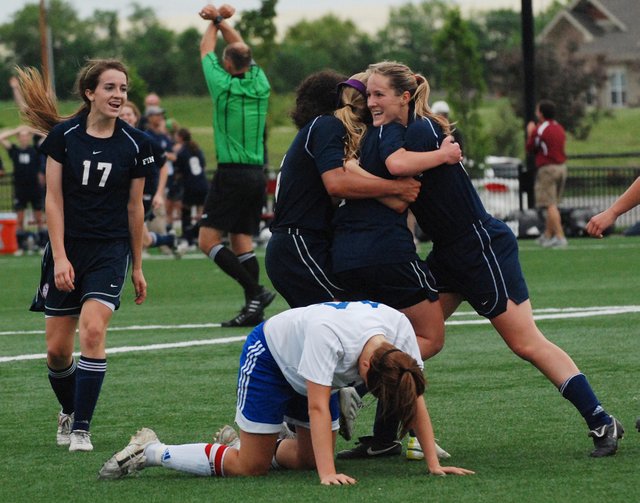 St. James Academy's Madelyn Buckner (16) and Bethany Smith (21) hug freshman Rebecca Weimer after Weimer scored the game-winning goal in the Class 4-1A state quarterfinals.
Stories this photo appears in:
Legacy. That's what Bethany Smith leaves at St. James Academy — and a magnificent one at that.
Smith's early goal is enough as defense lifts Thunder to Class 4-1A championship
St. James Academy's girls soccer program has only been in operation for six years, but the Thunder has made a permanent imprint on the Kansas state tournament.
It's an unwritten rule that soccer games between St. James Academy and Kansas City Christian must go down to the wire.