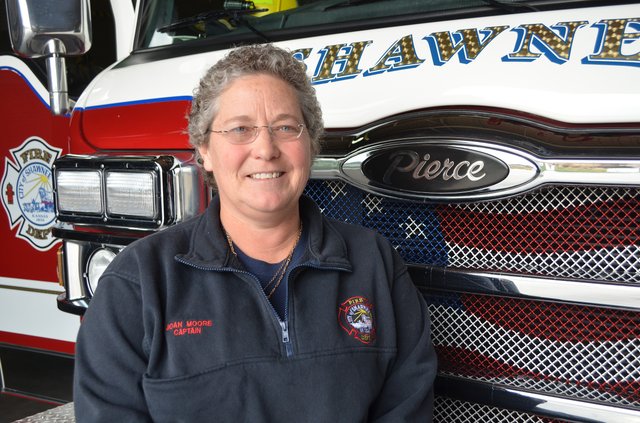 Capt. Joan Moore, pictured with a fire truck at the Shawnee Fire Department's headquarters station, is retiring this week after a long firefighting career.
Stories this photo appears in:
Always up for a challenge, Capt. Joan Moore incorporated skills ranging from scuba diving to bagpipe music into a nearly 30-year career as a Shawnee firefighter.