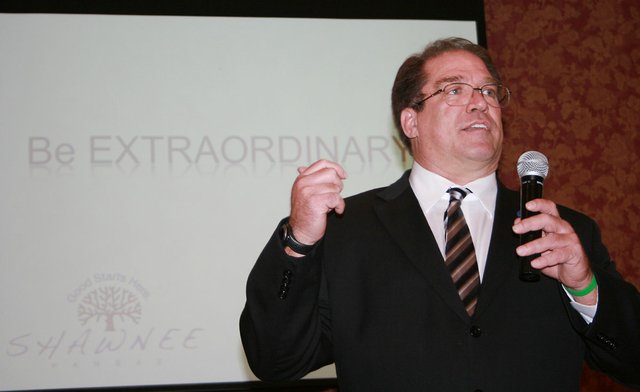 Shawnee Mayor Jeff Meyers delivered his eighth state of the city address Wednesday, Feb. 8, 2012, at Shawnee Town Hall. The theme of his speech was "Shawnee is Extraordinary."
Stories this photo appears in:

Newly re-elected Mayor Jeff Meyers says he's grateful residents gave him the opportunity to continue having a "positive impact" on Shawnee by leading the city for a third term. He said he has the energy for the task, likening his motivation to that of his day job as a high school teacher and coach.

In his eighth state of the city address, Shawnee Mayor Jeff Meyers told attendees one of the same things he said he told his high school football players this year. "If you want to be extraordinary, you have to make good choices."
February 8, 2012 5:23 p.m.