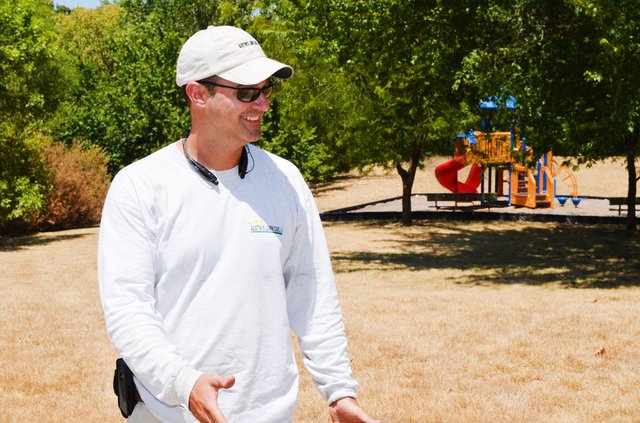 Austin Heath of Austin's Lawn Care & Landscaping says the grass in unwatered areas like this park in the Woodland Park subdivision is dead or dying.
Stories this photo appears in:

Plants can't avail themselves of lemonade and air conditioning to beat this suffocating weather. Thus, much of the local flora has been taking a pounding from one of the hottest, driest summers to blister the Midwest since the droughts of 1988 and the 1930s Dust Bowl.