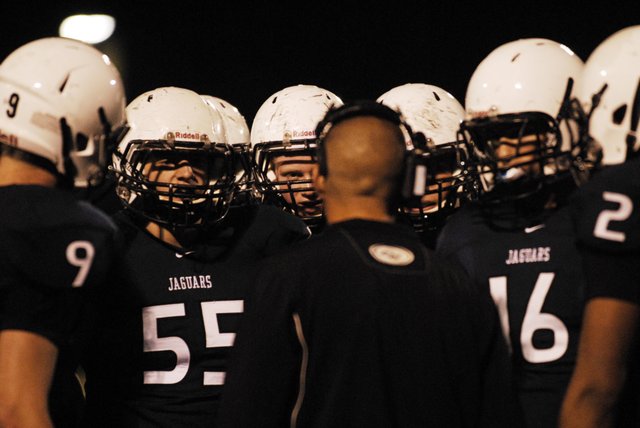 Mill Valley lost 41-23 Friday in the regional championship game against Bishop Miege. The Jaguars finish their season 8-2.
Stories this photo appears in:

Before passing through, senior quarterback Skyler Windmiller stopped and stood against the Jaguar's maw. Through red, glassy eyes, he looked out on his home field once more before Mill Valley coach Joel Applebee approached and placed a hand on Windmiller's shoulder. "Let's go," he said softly before they turned and walked away.