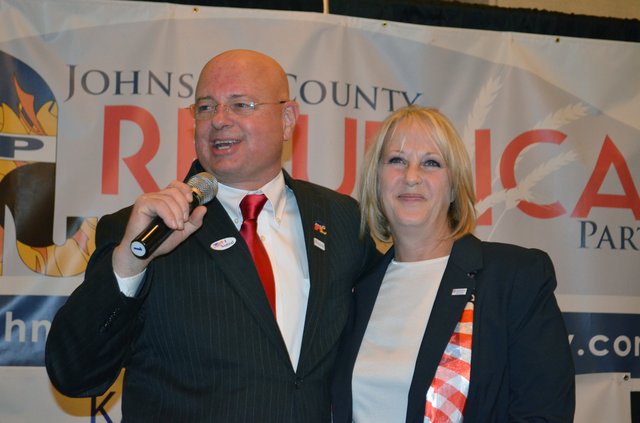 10th District State Senator Mary Pilcher-Cook, R-Shawnee, is congratulated on her re-election by Ronnie Metsker, chairman of the Johnson County Republican Party, during an election night watch party at the Doubletree Hotel in Overland Park.
Stories this photo appears in:

Major fires, job losses among year's top stories
The world didn't end this year, as some doomsayers prognosticated. But 2012 didn't bring heaven on Earth, either. In fact, it often delivered the opposite, as evidenced by a look back at the national headlines and a couple of top local stories.

Conservative Republicans scored an election night sweep in races for Kansas House and Senate seats representing Shawnee.