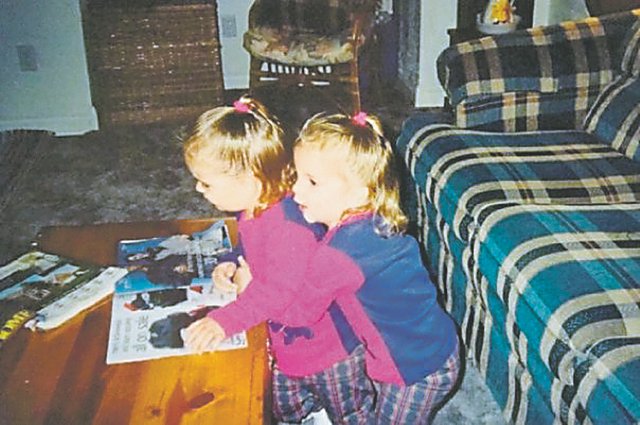 A rare photo of Lacie and Lexie Myers in which they're not in uniform. Their father, Tony Myers, said that by the time they discovered softball, they traded their dresses for uniforms at a young age. Tony Myers, meanwhile, has played fastpitch softball for 30 years and his 28-year-old son, Jeffrey Myers also plays men's fastpitch softball. Growing up, Lacie and Lexie Myers each wanted to play the respective positions they now play for the Mill Valley varsity softball team. "They took to the dirt, so to speak," Tony Myers said.
Stories this photo appears in:

Tony Myers still has to shake his head and laugh sometimes when he watches his twin daughters, Mill Valley sophomores Lacie and Lexie Myers, play softball. Few sports are more conducive for a set of twins to take the field simultaneously, as each afternoon the sisters continue a pastime they took up as 8-year-olds: playing catch.