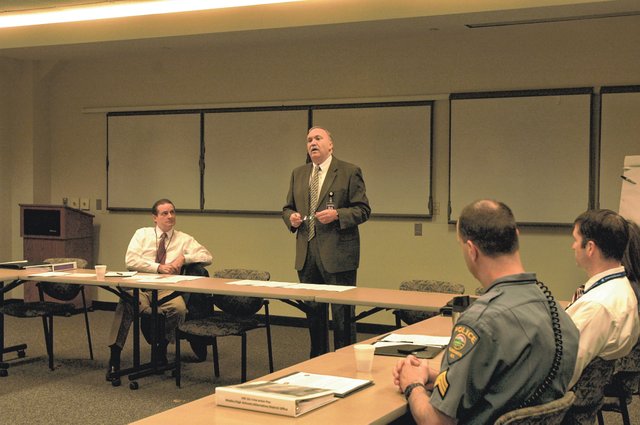 John Douglass, middle, chief of police for the Overland Park Police Department, speaks Thursday during a Defense of Our Schools meeting. Nearly 250 educators and public safey officials are meeting in small groups throughout the month to address school safety and come up with a final report with recommendations for schools to use as they see fit.
Stories this photo appears in:

Ever since the 1999 Columbine High School shootings, area police departments and school districts have been collaborating on a small scale to evaluate safety measures in schools.