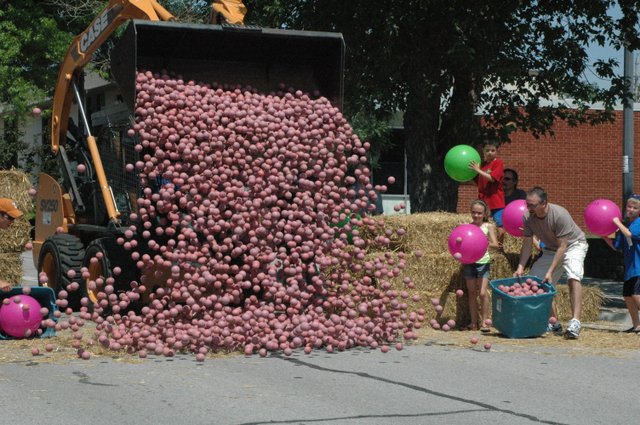 The "Pinkys" are released on Oak Street during Marble Day 2012.
Stories this photo appears in:

It's about to be that time of year again, when those pink balls go tumbling down Oak Street in downtown Bonner Springs and marbles take center stage in a large-scale tournament in the city's Centennial Park.

With a few additional events and participating groups, all the 8th Annual Marble Day needed was a good weather forecast.

With a big, new event, a new organization involved, and hopefully better weather than last year, things are going to be busy at the 8th Annual Marble Day celebration.