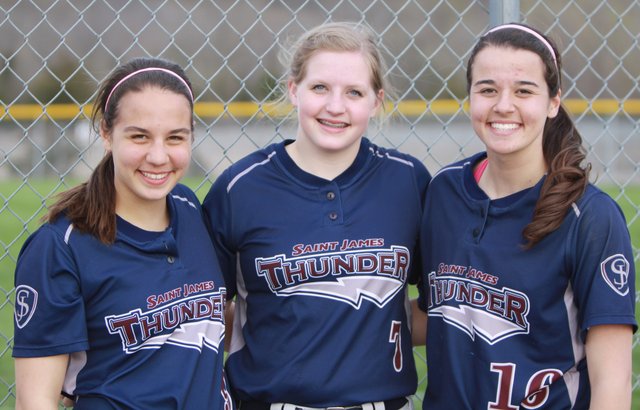 Caroline, Gabrielle and Machaela Geither are each on the same varsity teams this spring. They are once again together on the same softball team, this time taking the field for St. James Academy.
Stories this photo appears in:

It's not uncommon to see a pair of siblings or even twins on the same high school team. But when teams have three siblings, that's a rarity. And when two teams have this phenomenon in the same city? You're better off looking for a wild rhinoceros in Kansas.