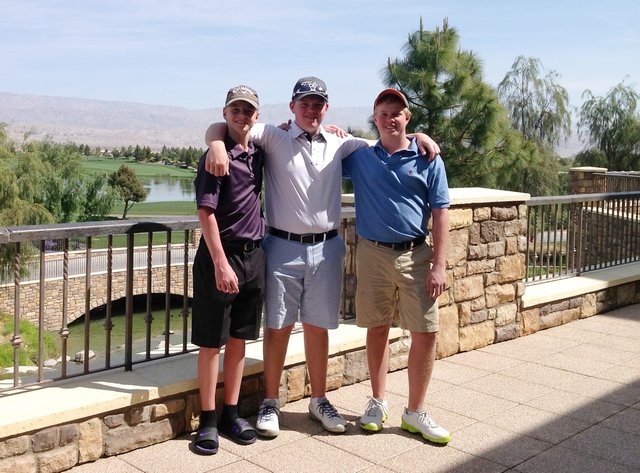 Blake, Garret and Colton Allen make up three-fifths of the SM Northwest boys golf team.
Stories this photo appears in:

It's not uncommon to see a pair of siblings or even twins on the same high school team. But when teams have three siblings, that's a rarity. And when two teams have this phenomenon in the same city? You're better off looking for a wild rhinoceros in Kansas.