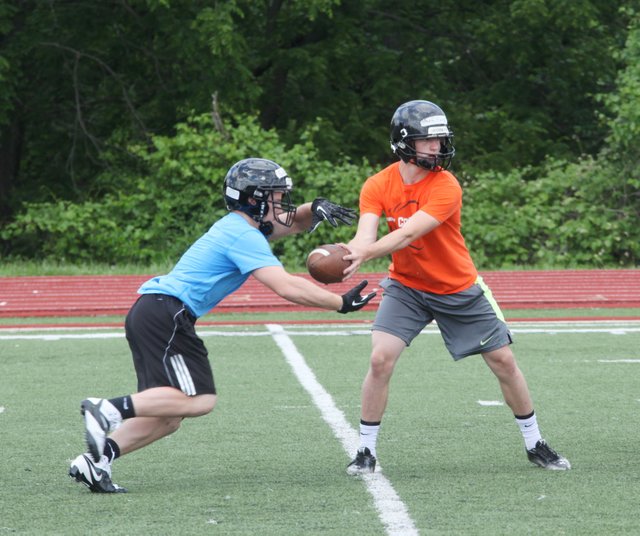 SMNW senior Jake Gilliam takes a hand-off from junior Clay Drouillard during the Cougars' June team camp. SMNW seeks to improve on 2012's 2-7 record.
Stories this photo appears in:

The hope is that the Cougars can avoid last year's predilection to score in the single digits — going 0-4 each time and only scoring 25 points or more twice on the season, both victories. The ground game was also an emphasis in 2012, but perhaps more so out of necessity: the Cougars passed for just 643 yards all year with two touchdowns and nine interceptions. Meanwhile, SM Northwest finished with 1,513 yards rushing at a 4.3 yards per carry clip.
August 26, 2013 4:30 p.m.