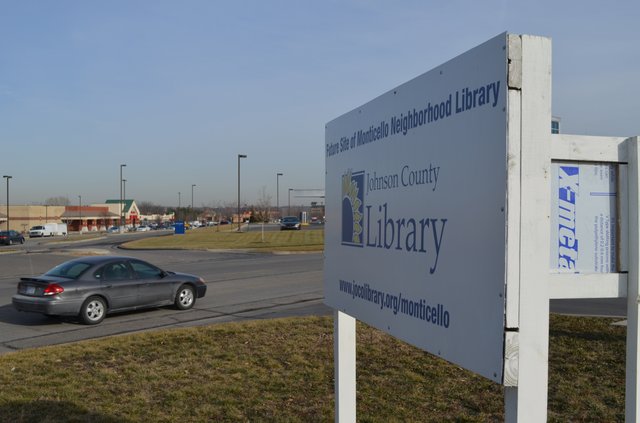 The Johnson County Library Board is considering a robotic book-dispensing kiosk at this western Shawnee site, where construction of a permanent branch awaits funding.
Stories this photo appears in:

The Johnson County Commission narrowly approved several property tax increases Thursday, one of which is the first step in funding the construction of the Monticello Neighborhood branch of the county library in western Shawnee.

The Johnson County Board of Commissioners will consider a budget resolution on Thursday that includes funding for a new Johnson County Library Monticello Branch in western Shawnee.

A robotic book-dispensing kiosk may be part of the temporary solution for enhancing library services in western Shawnee until a branch is added.