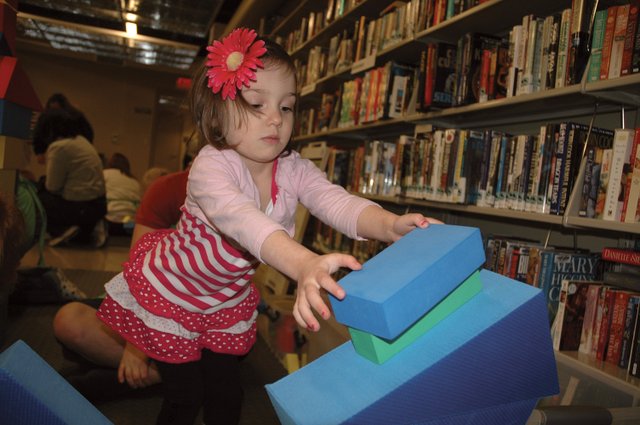 Katie Sanchez, 3, carefully props a soft block atop a block tower in 2011 during the Parents as Teachers BLOCK Fest at the Bonner Springs library. The BLOCK Fest events are among several educational activities provided by Parents as Teachers.
Stories this photo appears in:

Parents as Teachers provides services for families with children ages 3 and under. Donna Higbee, certified parent educator for Wyandotte County, talks about the 25-year-old program.