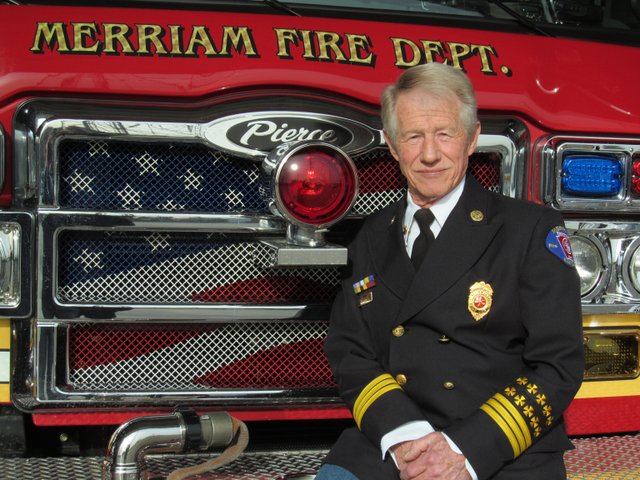 George Mallory was a volunteer division chief with the Merriam Fire Department until the Dec. 31 end of its volunteer force.
Stories this photo appears in:

George Mallory Jr. was honored Saturday upon the conclusion of more than 52 years as a volunteer firefighter in Merriam. But Mallory, a 70-year-old Shawnee resident, is quick to let you know he didn't retire.