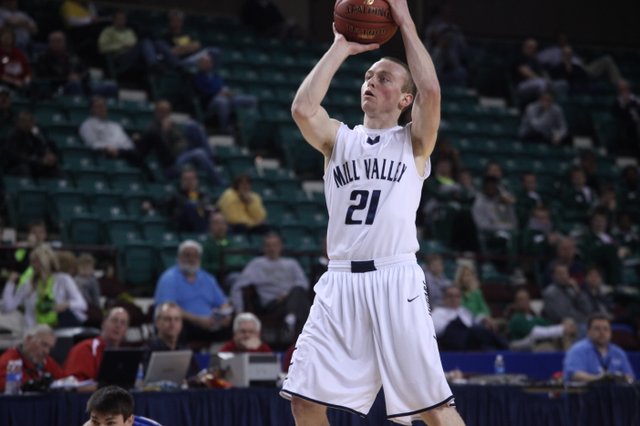 Wyatt Voorhes and the Mill Valley boys basketball team is coming off a program-best season in which the Jaguars placed third in the Class 5A state basketball tournament.
Stories this photo appears in:

This is the second of a two-part look at Mill Valley's across-the-board success in 2012-13 and what's in store for the growing school. In this part, we look at Mill Valley's future as a potential move to 6A and departure from the Kaw Valley League looms.