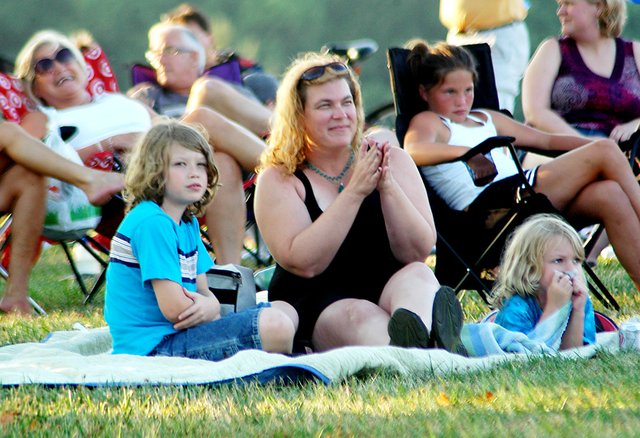 Shawnee residents regularly pack Swarner Park for the city's annual Summer Concert Series.
Stories this photo appears in:

According to a recent study, nearly three out of 10 adults don't spend time outdoors on a daily basis. Of those who do, nearly half spend less than 30 minutes a day outside. In an effort to increase outdoor activity, Shawnee Park & Recreation is celebrating National Parks & Recreation Month by sponsoring 31 days of outdoor activities at city parks and playgrounds.