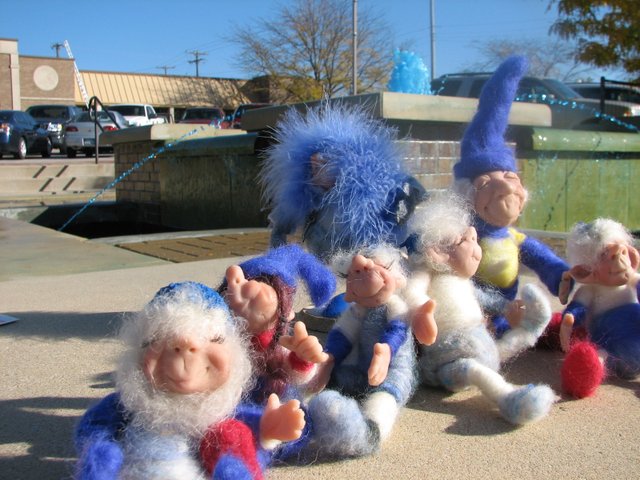 Handmade gnomes made by Shawnee's Vickie Hover were created to resemble the Royals players and sit here in front of the blue fountain at Shawnee City Hall. Hover will be displaying the gnomes at the upcoming Creative Hand Show and Sale at Old Shawnee Town Hall on Nov. 21 and 22.
Stories this photo appears in:

Get to know your Shawnee neighbors with our Face to Face feature.

Shawnee has gone crazy for the Royals, and the economic impact is having a big effect on local businesses and the community.