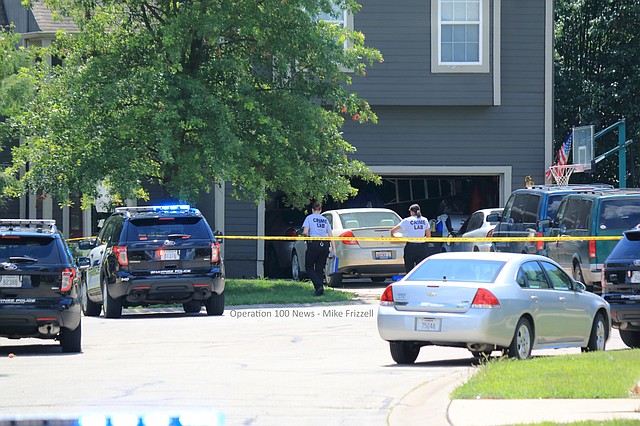 Two Johnson County Crime Scene Technicians begin to process the scene shortly before 2 p.m.
Stories this photo appears in:
A new court document describes the moment a Shawnee man allegedly broke into his neighbor's home wielding an ax and attacked a married couple.

A man who allegedly attacked a neighbor in western Shawnee with an ax faces three felony charges.