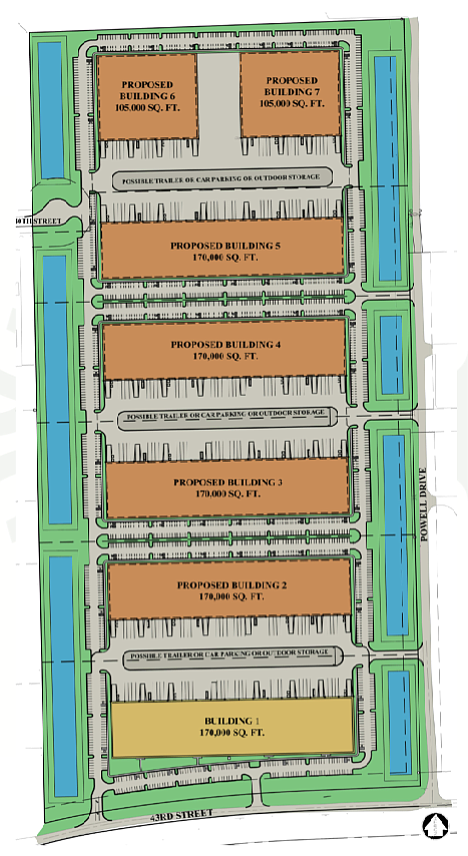 The site plan for WestLink Business Center at the corner of 43rd Street and Powell Drive.
Stories this photo appears in:

The WestLink Business Center is expanding, and expanding quickly. The developers of the business center off Kansas Highway 7 in Shawnee received approval on Monday from the city industrial revenue bonds worth up to $20 million to finance two new 170,000 square-foot industrial facilities next to their current building.